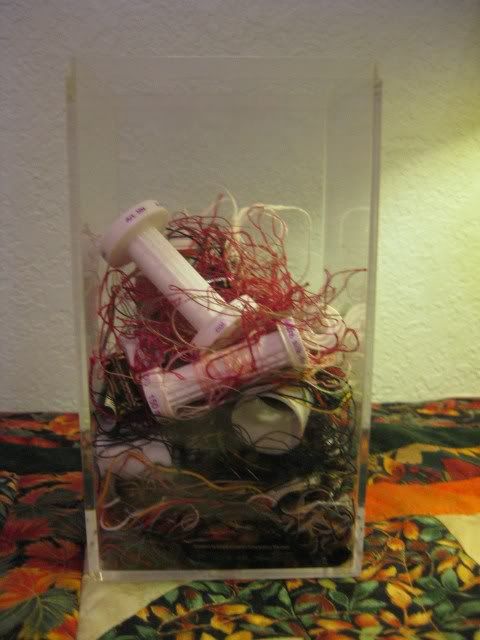 I know you've all been sitting on the edge of your seat waiting to see my progress on the Totally Useless Stitch Along. Here it is: my jar of orts.

It hardly tells the story of all the stitching I've been doing. Maybe because I'm so miserly with thread. I tell you though, ever since I started participating in this, I save every. little. bit.

Now I will venture with shame to see the really fabulous ort jars of my TUSAL* sisters. I can only hope to approach their skills in ort hoarding as time goes by. To see the wonderful blog of the originator of this fine internet group, visit Yoyo at Dragon My Needle. (Is that a great name for a blog or what? I love it.)


*Totally Useless Stitch Along - did you forget already?