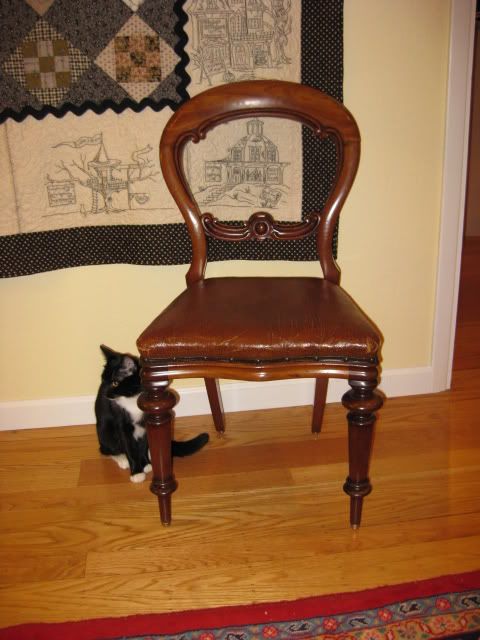 The approach of Thanksgiving reminds me that I can share my dining chairs for VTT. I have six of these balloon-back chairs, which were very popular from the 1830s to 1850s, although I do not know the exact dates these were made. The seats are horsehair covered with leather.

I love their graceful curves and simple style. I do warn the kids not to squirm in them too much though. I'd cry if one of them broke. As it is, I think the seats will need some restoration in the future, and maybe some needlepoint covers to complete the Victorian style.

Vintage Thingy Thursday is hosted by Suzanne at Colorado Lady. Visit her every week to take a tour of interesting pieces of the past.


Join me tomorrow for Finished for Friday! (and did you notice how I managed to get in one more picture of my Hocuspocusville quilt? It's coming down after Thanksgiving to go into storage until next year. I'm enjoying every minute of it while I can.)