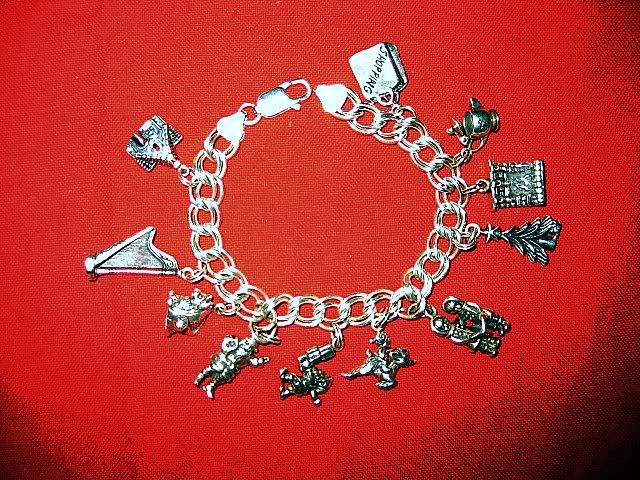 Some women have a Christmas sweater, or earrings for the season, or a favorite pin they wear. I'm the charm bracelet type, and once we push away from the table at Thanksgiving I begin my season of jingling everywhere I go.

From the top; a shopping bag, a teapot that opens, a fireside with stockings, a Christmas tree, carolers (we have a neighborhood caroling party every year), an elf on an reindeer and an elf with a stack of gifts (in honor of the elf who visits us), Santa, a cat in a Santa hat, a harp, and a gingerbread house.

Each one is dear to me for a different reason, and just having some of these symbols of the season nearby always makes me smile. Do you have some seasonal attire that you always wear?


Wordful Wednesday is hosted by Angie at
Seven Clown Circus
. Be sure to visit her beautiful family and see the other photo offerings linked there.