It's been a really busy week, and I can't blog about any of it, because it's all hush-hush. Lots of successful shopping. Doesn't it feel great to find gifts that you know the recipients are really going to love? Now I need to get busy and wrap it all.


I had nothing to do with it, but our elf Duncan has returned. I thought the kids weren't interested this year, but lo and behold, they finally wrote letters to Santa asking if their favorite elf could come visit for the season. He arrived with a gift - "We Wish You a Merry Christmas" for the Wii. It's loads of fun, especially the elf bowling - the elves are the bowling pins!

The kids set up Duncan with his little bed and tree and his old friends Meteor and Icicle. When we went to bed, the scene looked like this, complete with saltines for him to eat and "snow" to remind him of home.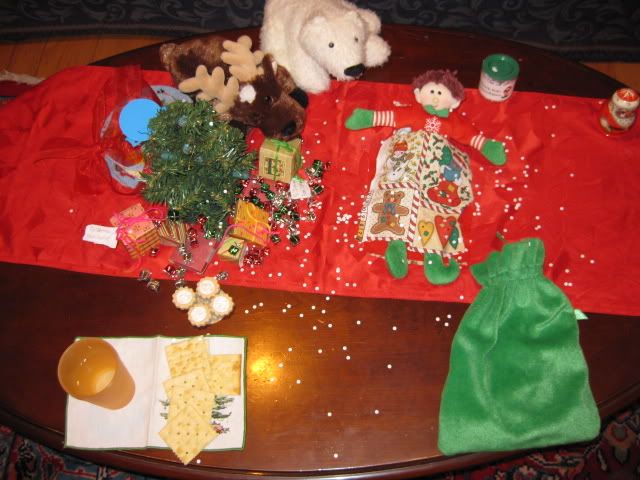 Apparently Duncan wasn't satisfied with this setup however, because he left a trail of presents, crackers, and snowflakes across the floor and moved into the cat condo instead: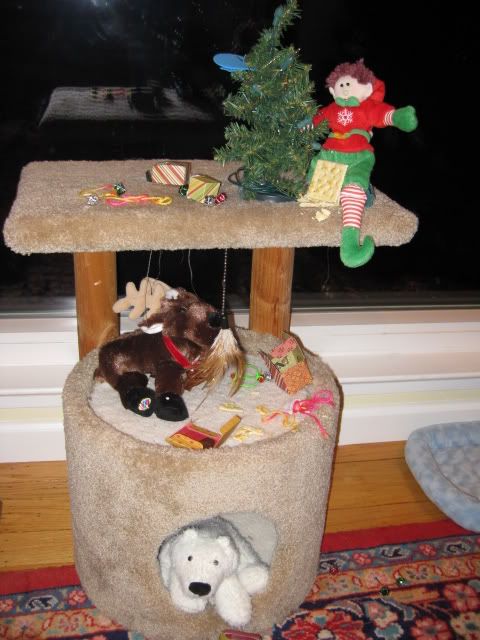 I almost felt bad making the kids clean up after him, but he is their elf after all.
What have you been up to this week? Got your shopping and decorating done? I hope you're having a fun holiday season. Link up and show us what you've checked off your to-do list.