This is what my kitchen looked like early Sunday morning. The first of many many batches of cookies was in the oven and I was ready to start the next.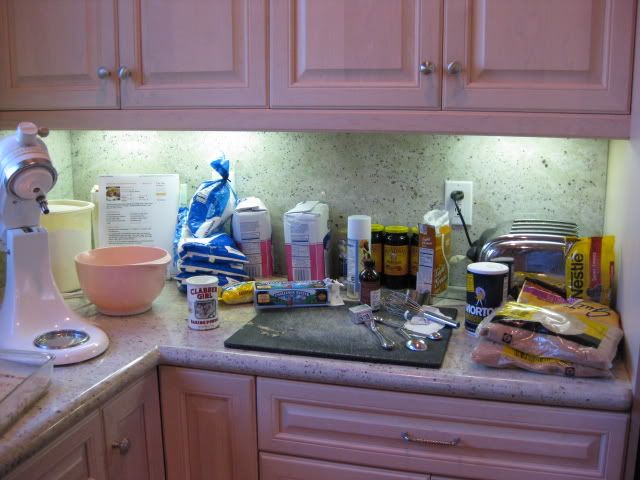 Here are my twin helpers rolling molasses cookies and reminiscing about play-doh. It amazes me how much they remember from when they were really tiny. We all agreed those skills came in handy.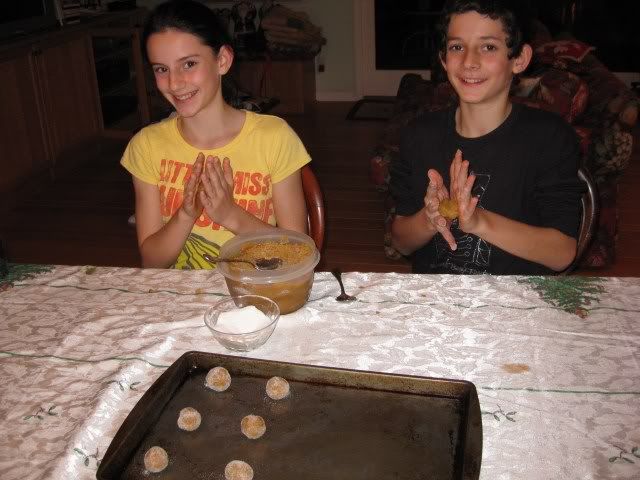 And here is what you get when you remind your offspring to make all the cookies uniform size and shape. What a smarty-pants!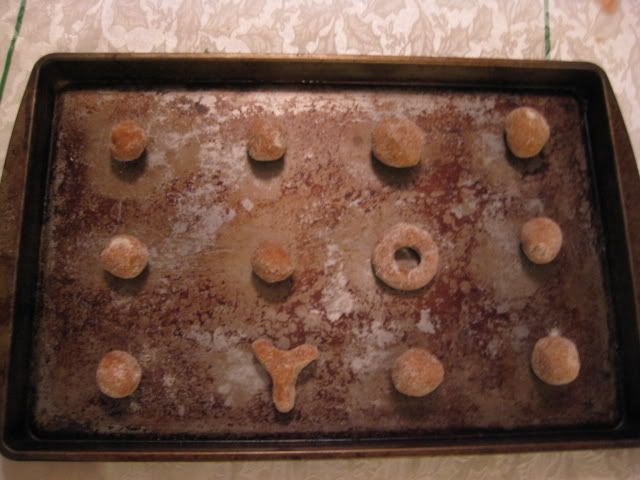 Monday morning I will have 20 pre-teens and teens in my house decorating the hundreds of gingerbread cookies we baked, and exchanging cookies they all brought. We'll have a chocolate fountain with Drama Girls favorite marshmallows to dip.

Let's just think about that for a moment . . .20 pre-teens consuming huge amounts of sugar.

If you don't hear from me tomorrow, I didn't survive.

Baking cookies and anticipating a fun chaotic party makes my Monday. To see more joyful pictures, visit Cheryl at Twinfatuation.