Another Christmas time has come around, and I pack my camera everywhere we go in hopes of snapping that perfect shot that will make it on the Christmas card. Here are a few from our trip to get the Christmas tree. This was the best picture of all three kids. You don't even want to imagine what all the other pictures look like.


How about this one of the twins? What a couple of goofballs. Also proof that you can lead a boy to sweatshirts but you can't make him wear one, no matter how cold it is.


I love this next one. A picture tells a thousand words and the words that go with this photo involve some criticism of whoever put the lights away last year. Good thing I have a Boy Scout around to undo all the knots.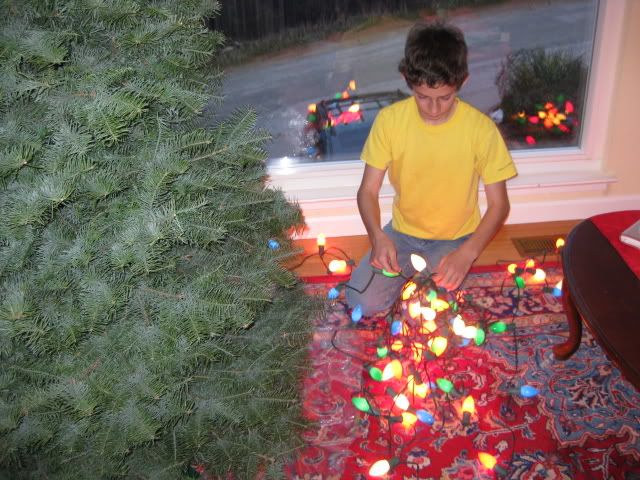 Makes My Monday is hosted by Cheryl at Twinfatuation. Go visit her to find some more smiles.