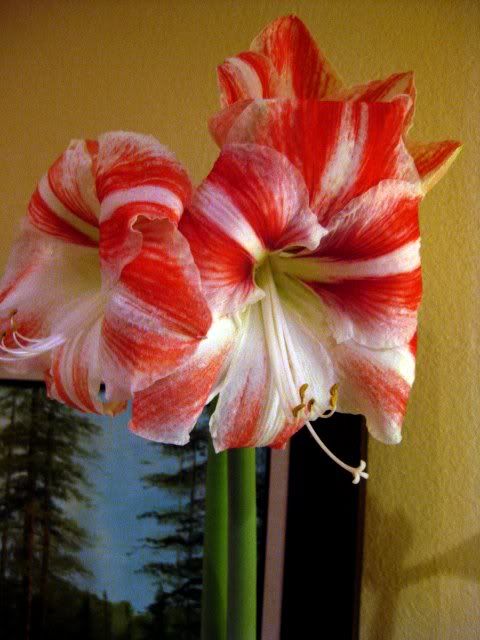 It took months to get this amaryllis to bloom, just like it took many weeks to pull off another perfect Christmas. And just like Christmas, the flower will linger for a while and continue making me smile.

We had such a wonderful holiday, and I am so grateful for all we have. I'm a bit exhausted right now, but every little bit of work was worth it.

Wishing all of you a Happy New Year. Don't forget to join me on Friday for "Finished for Friday." Cross off that last day of the old calendar and take a picture of it! Let's move on to a wonderful 2010.

Wordful Wednesday is hosted by Angie at Seven Clown Circus.