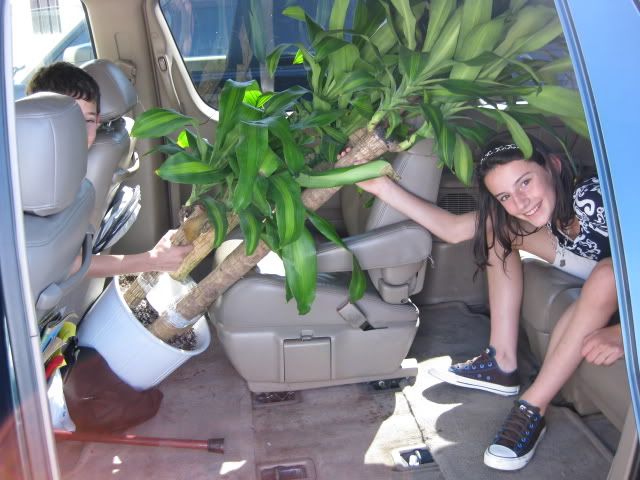 I decided this week that an old ficus had to be replaced. So I brought along my trusty helpers to help me get a new tree home. Turns out, the one we liked was quite large, so I used my human bungee cords to secure it. See my cane in the van there? I couldn't have done it without them.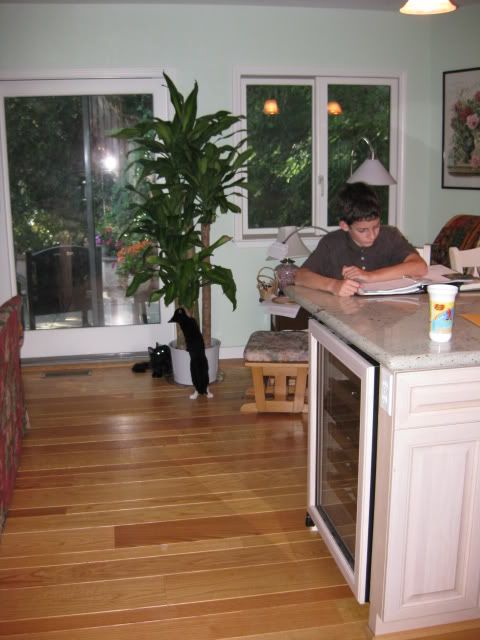 It looks wonderful in its new spot, and the kittens are pretty sure it's a new toy for them. Getting the help I need makes my Monday.

To see other Monday smiles, visit Cheryl at Twinfatuation.