Everyone gets to play along with this one! You've all finished 2009 - Congratulations!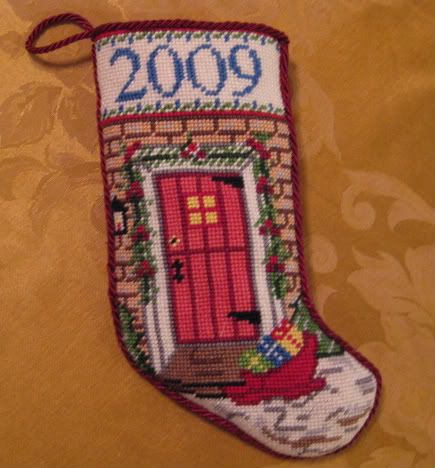 Here is one last ornament I finished on Christmas Eve. It's backed and lined with velvet.

I found a link to a pattern online for a "Vintage Hedgehog Pincushion." If I have favorite words, three of them are definitely vintage! and hedgehog! and pincushion! So I made this on New Years Eve.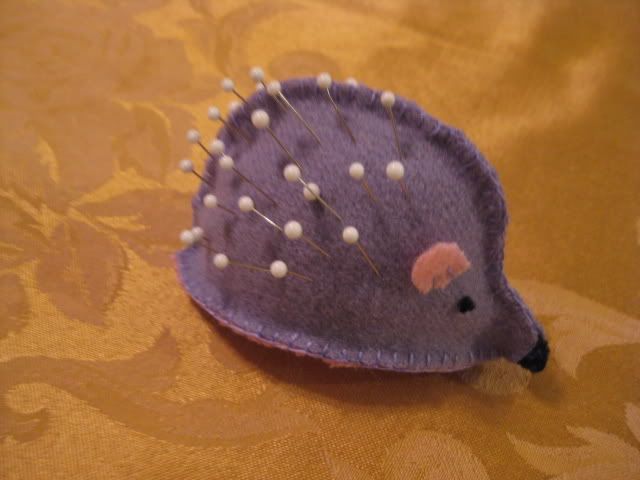 Now to begin my stack of projects for 2010!

Play along and link up with any end-of-year posts you've written, any finished projects you'd like to share, or just show us your calendar from last year - you've definitely finished it. Give yourself a pat on the back and make some goals for this year. Be sure to visit the other participants and cheer them on.

Thanks for playing and Happy New Year!