Do you hear that sound? It's angels singing. My daughters have cleaned their room. Not only have they cleaned it, they moved all the furniture around and completely changed it from a little girl room to a teen room.

Organized? Just look at the books color-coordinated with the Furbies: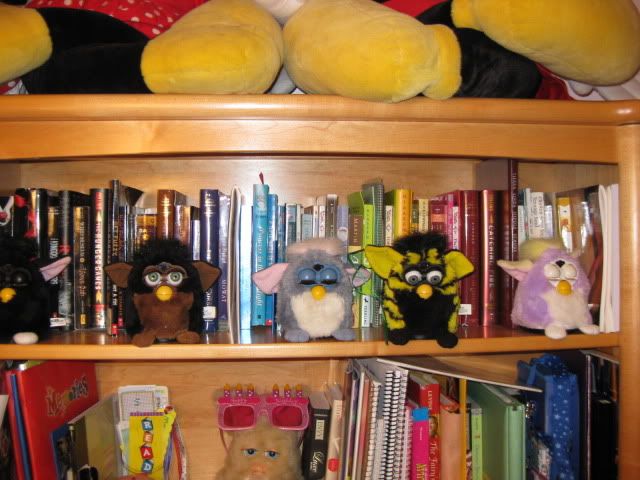 And the trolls neatly lined up by color on the windowsill. I had no idea they had that many trolls.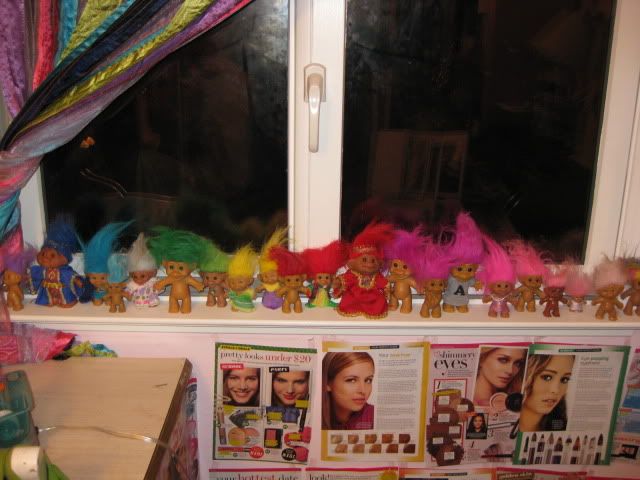 The room is practically wallpapered now in beauty tips pulled from magazines. I would have loved to have this room as a teenager. I asked them how they picked the pages They said they liked the models with clean skin and pretty hair.

They have a reading nook, a study area, clean organized closets and orderly drawers. I couldn't be happier. Remains to be seen how long they can maintain it.

I'm so proud of their big clean up. Their good job makes my Monday. Visit Cheryl at Twinfatuation for more Monday makers.