Although we had a brief break in the rain on Saturday, yesterday was completely gloomy again. I set aside the other projects I was working on and made this big pincushion. I sat in my dark sewing corner in the garage and dreamed of Spring as I made it.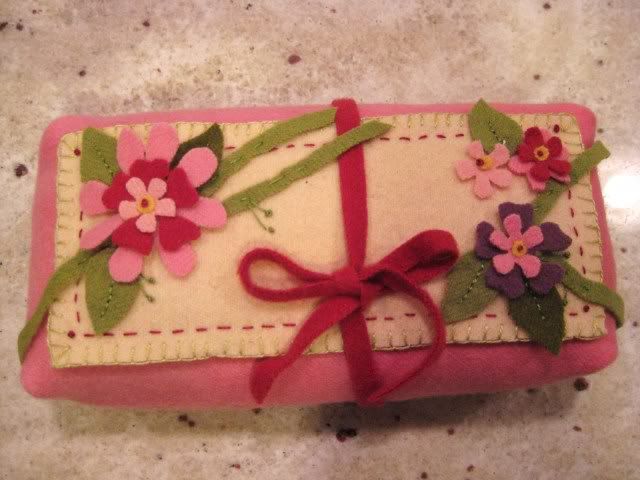 It's about 6" long and will probably be stuck full with pins and needles within the week. I don't know what it is about me and pincushions. They all fill up, even though I never buy new pins or needles.

It's filled with ground walnut shells and lavender, so it has a pleasant weight and smells wonderful. Patterns and kits are available at Bird Brain Designs. 25% of proceeds from sales benefit the Susan G. Komen Foundation.

Thinking of Spring with a new girly pink pincushion makes my Monday. To see more Monday Makers, visit Cheryl at Twinfatuation.