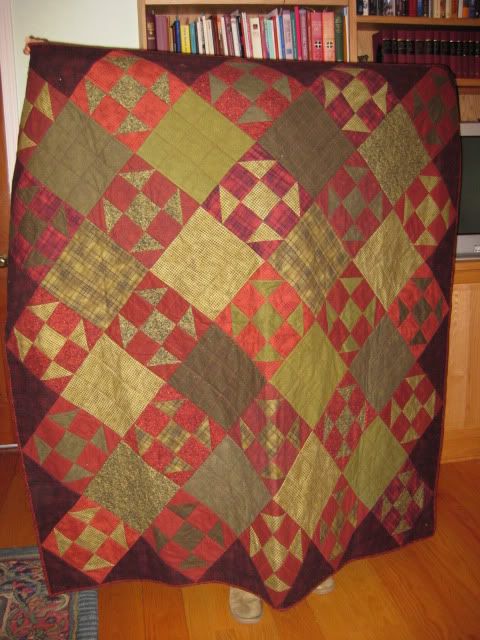 Perfect for the dreary cold weather we're having, this flannel quilt is warm and heavy.
I also finished two books this week; the first,
A Confederacy of Dunces
is a Pulitzer Prize winner. I listened to the audiobook and laughed out loud many times at the awful, but funny, main character. I recommend this to people with an open mind and a good sense of humor. As one friend of mine said "it's a book you either love or hate." The audiobook was particularly funny in the way the narrator handled all the New Orleans dialects.
The next book was
Waking Up Blind - Lawsuits Over Eye Surgery
which is a true story that reads like a good novel. I couldn't put it down. It's a frightening, frustrating account of a rockstar eye surgeon who puts profit far above ethics with disastrous results, and the institution that protected him. It's a timely topic.
Got your Kindle yet? What are you waiting for? Amazon is offering free two day shipping for Valentine's Day. I adore my Kindle.
What have you finished up this week? I love to see all the projects and finishes out there. If you want to play along, just
leave your link in the McKlinky below
leave a comment
visit the other participants and leave some comment love
(optional) grab my new Finished for Friday badge from my sidebar for your blog.
Thanks for playing!