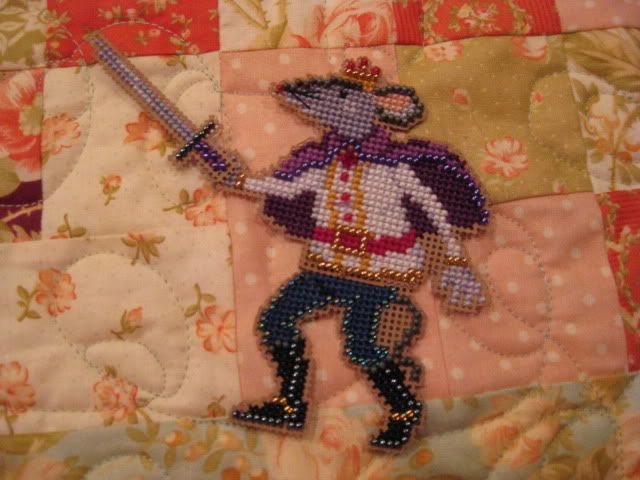 This week's finish is an ornament for next Christmas. This was my first experience doing this kind of tiny beading and I can't decide if it's fun or tedious. I guess my mood varied as I worked on it.
This is a good souvenir of the Nutcracker performances my kids have danced in. The Mouse King is always a fun bad guy.
I also managed to put together a facebook fan page this week. Become a fan if you'd like to join the conversation on facebook and receive updates there. You'll find the link in my sidebar.
What have you accomplished this week? Link up and let us cheer you on! Just follow these guidelines please:
Link to a post of yours from this past week (doesn't have to be Friday's post)
Leave a comment
Please visit the other participants and spread some commentary congratulations
(optional) grab my Finished for Friday badge from my sidebar

That's all there is to it! I can't wait to see what you've been up to.