When your six year old cousin comes to play, there's one sure way to keep everybody entertained. Make a fort. After gathering up quilts from all over the house, my kids asked me for some sheets and tablecloths. Witness the result: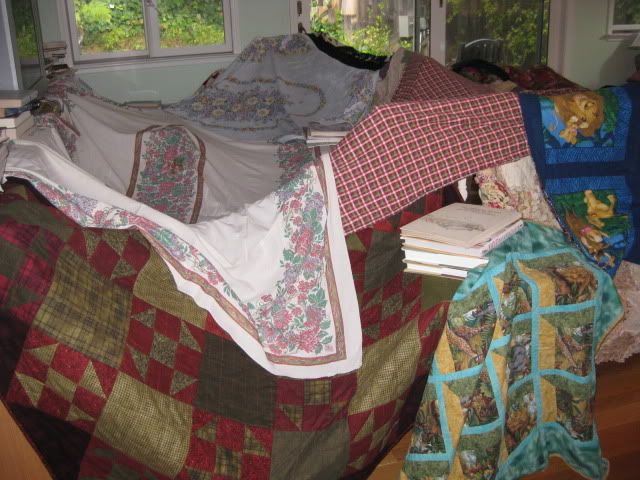 This is the biggest fort I've ever seen in my life. There are some tall chairs in the middle holding it up. There are a lot of books weighting edges down on the left. The cats were banished because they tried to walk across the top.


Then they dragged in a dozen big pillows and even more quilts and settled in for hours doing whatever it is kids do in a fort.

Can careers in architecture be far behind?