This is one of my more epic UFOs. I started this quilt about two years ago. There, I admitted it. At least I've made some progress on it lately. The latest block: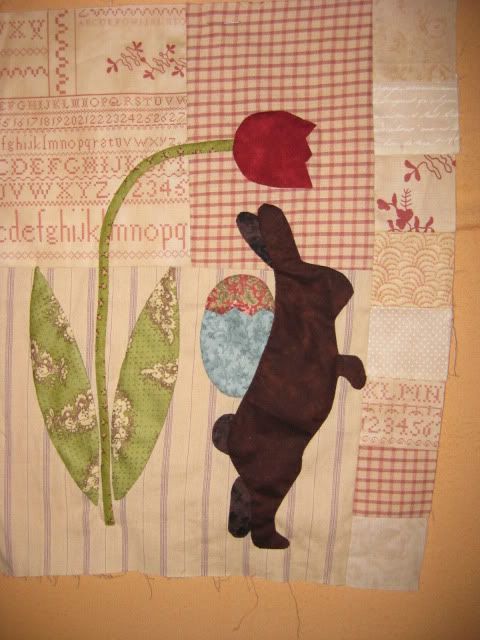 Here is the quilt so far, up on my design wall. It's called "Rabbits Prefer Chocolate." Just a few more blocks to make, but I'm really slow at applique.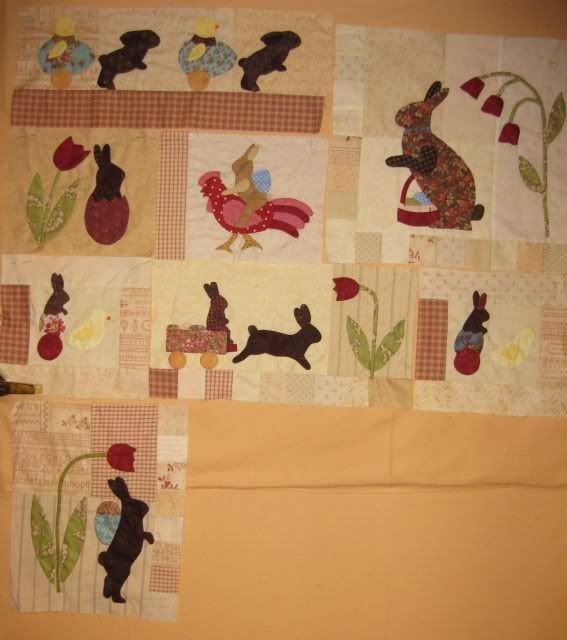 There will be all sorts of buttons and bows to embellish it when it's finished.

What have you been up to this week? Add a link below and show us your accomplishments! Please note that the linky program sets its own start time. This one will be ready for links at 9PM Pacific time Thursday night. I leave it up all weekend so feel free to add your link then.

Thanks for joining in!