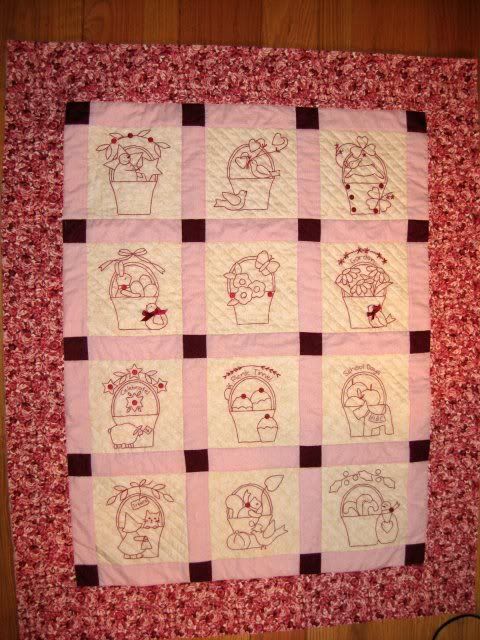 Here is the quilt I was embroidering last year month by month. I think it turned out kind of cute. This post is going up later than usual because I was just putting the last stitches in. My regular quilt holders are all in bed asleep, so I spread it on the floor. Do you know what happens when you put a quilt on the floor? This.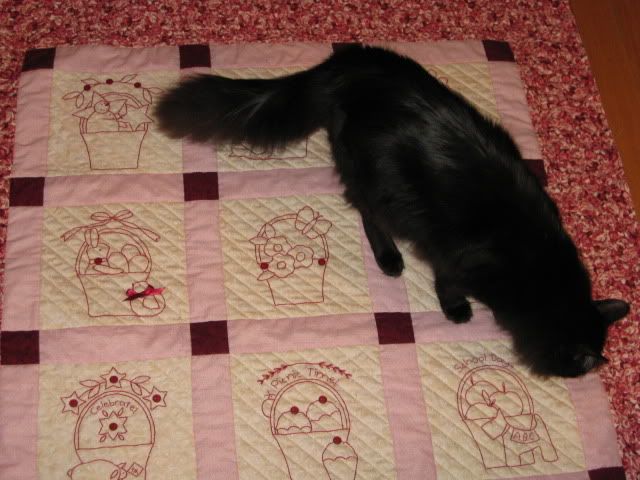 I had trouble getting the shot, so I put it up on the counter and stood on a bar stool. Here's what happened then: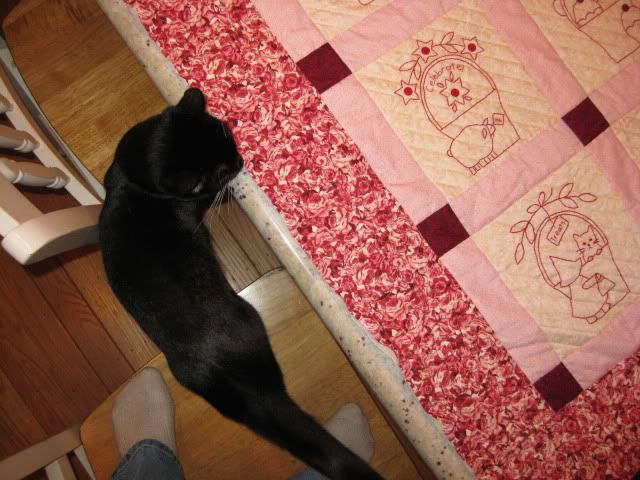 More feline help. Although I couldn't get a good shot this way, this picture does give a better idea of the colors. And it proves that despite my rotten hip I was able to climb up on a bar chair. That's an accomplishment in itself.


What did you check off your list this week? Join in and link up with an accomplishment or project. Books read, pounds lost, and snow shoveled totally count. Let's hear from you. Please be kind and leave comments for the other participants as well!