After a trip to the store, I asked Drama Girl to put the fruit away. This is what she did with it.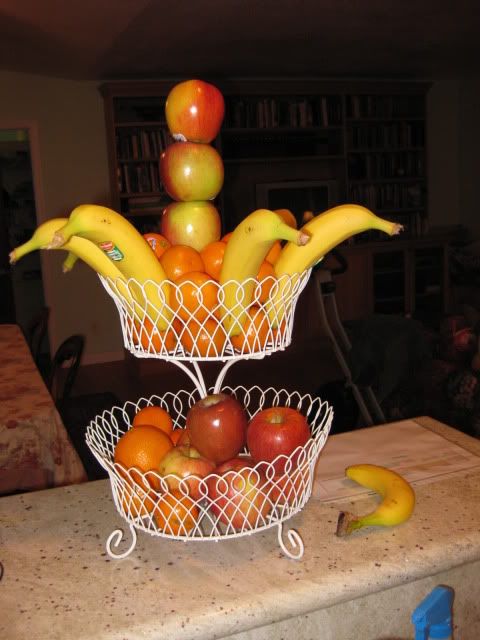 I think the bananas look like dolphins breaching.

She then threw the box that the clementine oranges came in onto the floor. It was quickly adopted by Dumbledore, who seems not to mind the fact that he doesn't quite fit.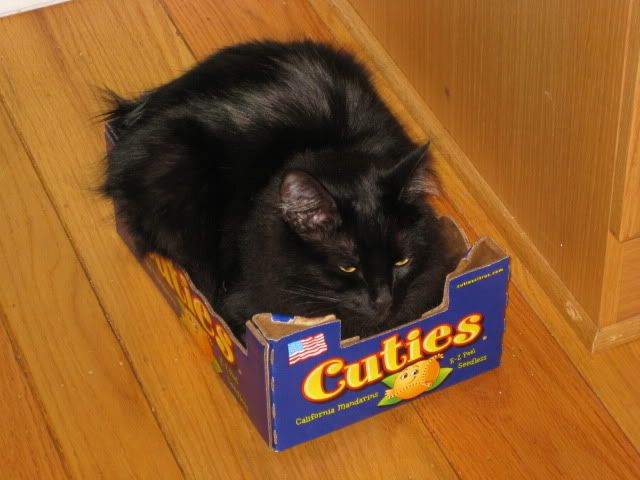 Wordful Wednesday is hosted by Angie at Seven Clown Circus. Visit her for more photos with stories behind them!