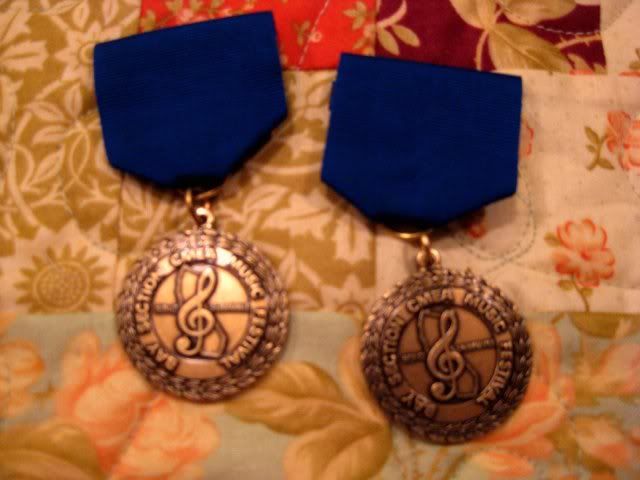 Wasabi Girl took part in the annual California Music Educators Association auditions on Saturday. She received a "Superior" rating for her saxophone solo and also a Superior rating for her trio performance.

She performed before a judge who rated her and gave comments on her performances. I remember doing many of these when I was a kid and frankly, I have to say this is pretty nerve-wracking - especially for the parent. Now I know what my mom meant when she said she would stop breathing for three minutes while I played.

I am so proud of Wasabi Girl for showing her talent. She works hard and practices faithfully. Her achievement makes my Monday. For more Monday happiness, visit Cheryl at Twinfatuation.