Now this was a great idea. Netflix offers a disk to wii owners that allows you to stream movies instantly through your internet connection onto your TV. We got ours yesterday.

My husband and I have a long history of video store wandering. It began as a dating ritual. We would head to the local video store and browse. Forever. We are probably two of the most indecisive people you've ever met when it comes to entertainment. I think it's amazing we ever managed to rent anything at all.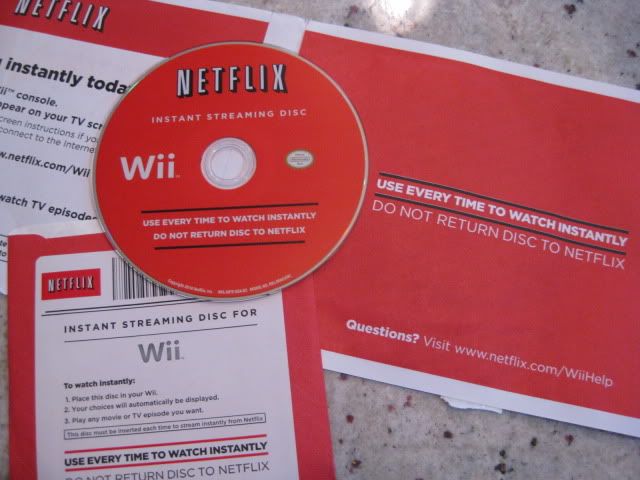 Now we can enjoy this same ritual from the comfort of our own couch! Movies galore to watch instantly. Every genre we need. Elaborate costume dramas for me, space aliens blowing up things for him. We are like kids in a . . .video store.

The down side? No previews. The movie really starts instantly. I've always loved previews, my husband - not so much. He's thrilled.

There are quite a few TV series available too, so my daughters chose to watch episode 1 of "Buffy the Vampire Slayer." They decided it was a bit scary so I followed up with an instant viewing of an episode of "Rocky and Bullwinkle." Then they decided that they should not let me pick things for them to watch. I still don't understand how they could not love Rocky and Bullwinkle. Kids these days.

If you have a wii and a Netflix account, I believe the link to order your own disk is here. Ours was free with our Netflix subscription.

Now pass the popcorn, I'm going to watch some Jane Austen.