Here's something I've been meaning to do for a long time. How many times a week do I look at this ugly cover?
Well, no more! I needed pink cuteness. And a squirrel. And I needed to use some of the cute spool fabric I have. Here's what I came up with. I used wool felt to applique the front.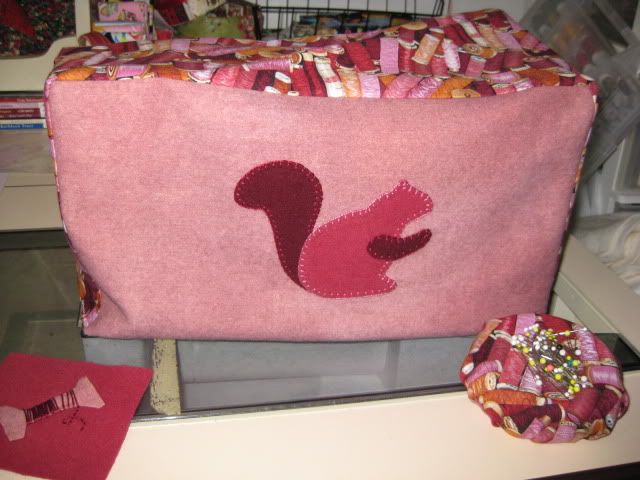 I used some extra fabric to cover my magnetic pincushion, and I even had some extra felt to make a quick coaster for my tea.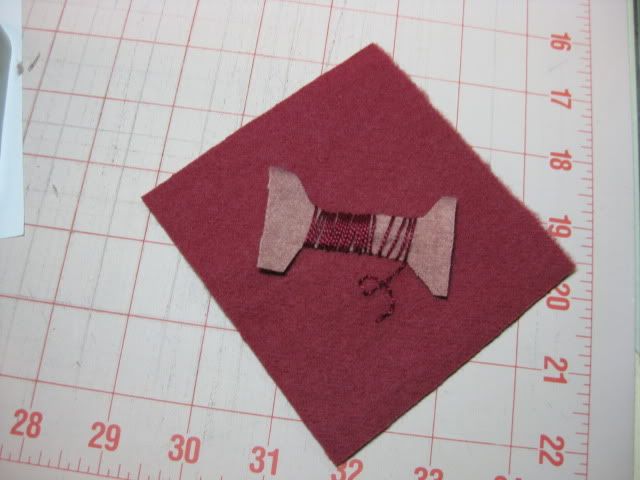 Makes me happy.
What have you been up to this week? Please leave a comment and visit the other participants. Thanks so much for joining in!