See this nice hank of white pearl cotton? It's lovely to work with, but it's a mess to deal with in its doubled hank form you see here. I could just cut it and have a bunch of strands the same length, but sometimes I only want a little.

So I wrap my pearl cotton around clothespins. Clever, no? But do you know what a bunch of colorful clothespins look like to cats? Apparently they look like cat toys.





I had promised myself that I would go to the craft store and get a nice little container to hold my colors and keep them safe. But then I found something just as good, and free (well, free if you order salad with your pizza).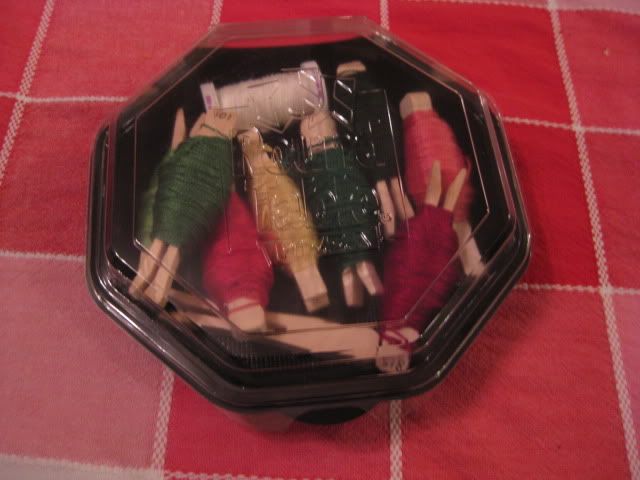 Snaps shut, cat proof - the perfect crafty container.

Today I think I'm pretty clever. I might end up with a whole set of these if I remember to retrieve them on pizza night.

I hope nobody was expecting anything deep and profound on this blog today. . .