After the seemingly endless storms brought on by El Nino here in California, it finally looks like Spring will arrive. And that can only mean one thing.

It's time to start on the Autumn quilt.

This one is going to be huge, with a lot of positive/negative blocks with varying degrees of contrast. Hopefully when it's all together it will be effective. I certainly have a lot of leafy prints I intend to use.

Ignore the other block on my design wall in the lower left. There are usually a lot of works in progress hanging all over the place. I cropped out most of the bits and pieces.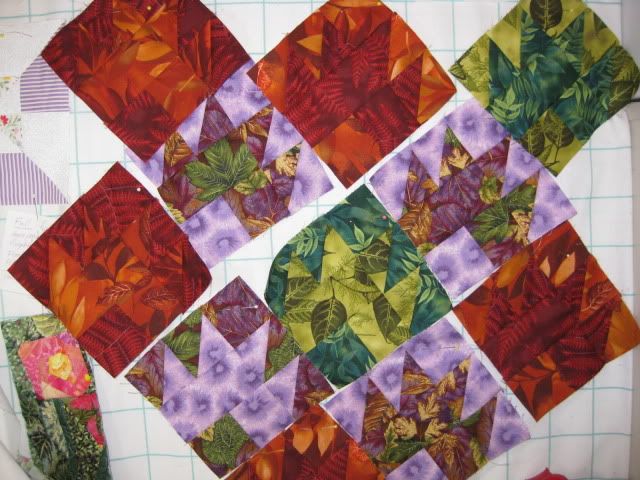 Spring also means that at last I can open a window or two. Even just a crack of fresh air is welcome. Here is Dumbledore getting his share. I love the "cat back" stretch I caught. Fresh air always makes me stretch too.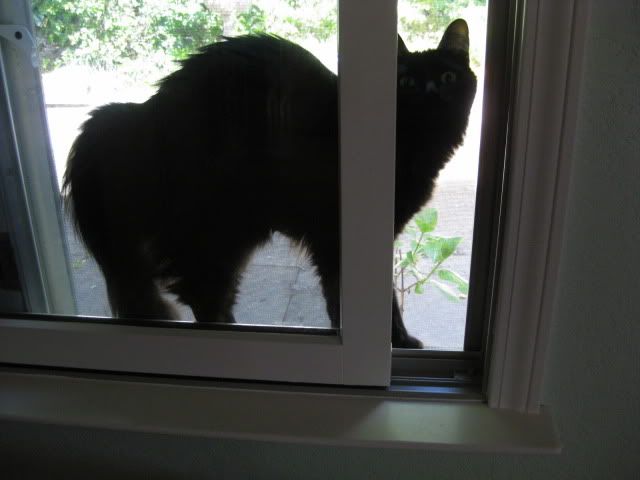 Hestia is content to sit on a pile of quilts and watch the birds and squirrels flitter by. Perhaps she dreams of tackling one of Snow White's dwarves out there.