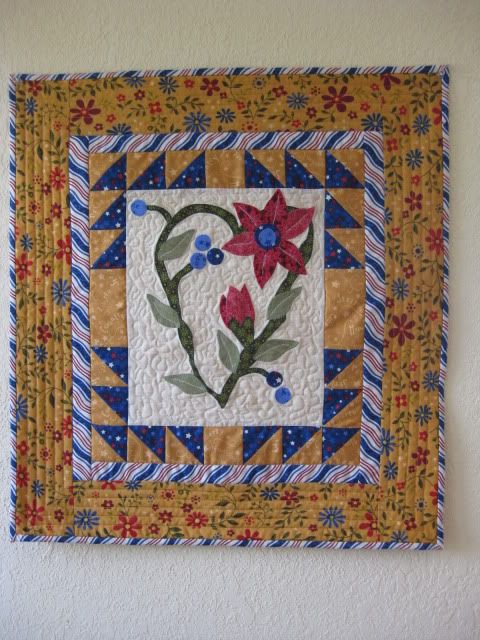 This little quilt is from a pattern by
Pat Sloan
. It's not the usual colors I work with, but it works in my living room with the patriotic quilts that are coming out for the summer. The fabrics are hers as well and some of them have patriotic motifs.
What have you been up to this week? Join in. See the link at the top of the page for more information about Finished for Friday. Everyone is welcome!
And next time you're at the supermarket or the fabric store, pick up a copy of Quiltmaker! One of my quilts is the spotlight quilt on the last page.