Jungle Boy decided it was time to release the lizards he has been keeping as pets. I think the daily cricket feasting was finally getting to him. I certainly wont miss the weekly jaunts to the pet store for live crickets, although I did have fun chatting with a twin mom who worked there.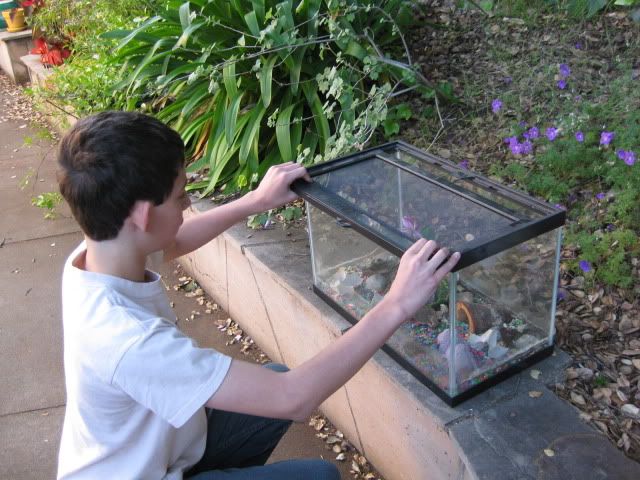 Since he caught them in the yard, he released them back where he found them. A happy moment for everyone concerned.


"Monsoon" the lizard was a little hesitant to leave his artificial cave but ventured off to make new friends. His (her?) friend "Ray" didn't hesitate at all. We think they are Alligator lizards, in case you were wondering.

I told Jungle Boy he'd have to go out there with the heat lamp every day since they were used to it. He even believed me for a minute.

Now he wants a turtle. What do they eat? Thank heavens there aren't any in the yard.

"Makes My Monday" is hosted by Cheryl at Twinfatuation. Visit her to find more happy thoughts today.