Jungle Boy's birthday party was a little late this year so we could leverage a 3-day weekend for his heart's desire.

He had his best buddies in the world over for a Lord of the Rings movie marathon. I have to admit, I didn't think they'd make it through. He chose the extended versions, which I think are each over three hours.

First they had to see if they were as resourceful as hobbits, so I devised a "throw the ring in Mt. Doom" game. The "ring" was a mentos mint and "Mt. Doom" was a bottle of soda modified with a foil cone to make it easier to get the mentos in. Sorry I didn't get the full force of the eruption on film, it was pretty funny though.


Then, what party is complete without a "Pin the tail on the Nazgul" game?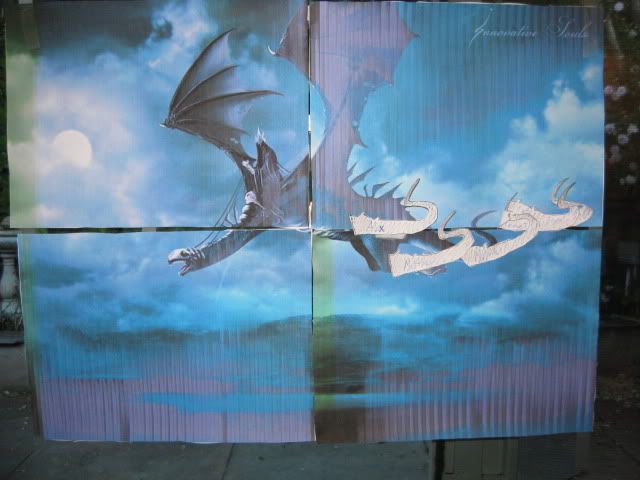 Jungle Boy made this himself after googling the image and using a paint program to tile the picture.
We served pizza and offered an ice-cream sundae bar. Then they all settled in and started watching. I didn't last long but my husband stayed up until about 1:00 AM with them. When I got up in the morning they were still all watching it. In total it took them about 12 hours to get through the whole saga. Apparently they took a lot of breaks for snacks and to play on their ipod touches.
They all went home groggy but triumphant. I suspect they'll be talking about this adventure for a long time. In true form for my annual favorite compliment, Jungle Boy told me this was "the best birthday
ever
!"
Makes My Monday is hosted by Cheryl at
Twinfatuation
. Please visit her for more happy Monday stories.