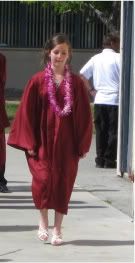 Watch out high school, here comes Drama Girl, all finished with 8th grade.
What this picture doesn't show is the rest of what I saw. All the same parents I've seen since this little girl started kindergarten. The graduates aren't the only ones finishing part of their journey. We're all a little older, a little grayer. Some are a little balder and a little wider. She gets the diploma but we also feel a sense of achievement.
And that up-do I promised her for graduation? I think it turned out pretty amazing. There's a lot of hair that the stylist managed to wind up in there.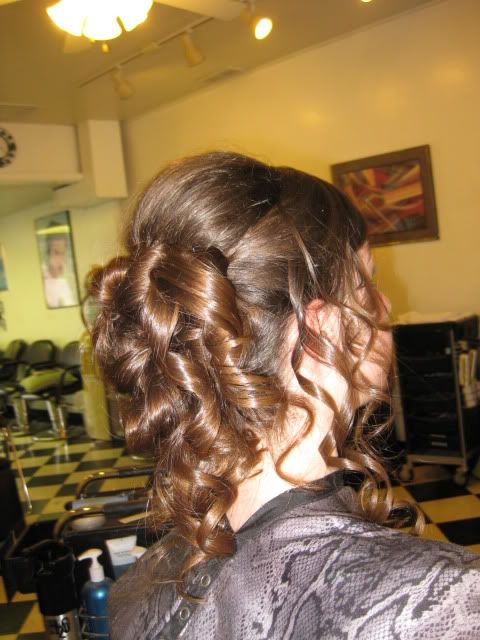 I feel a tremendous sense of accomplishment this week. Maybe it's just relief. Looking forward to a great summer now.
What have you finished up this week? For guidelines to this party, please click the link at the top of the page. Thanks for joining in!