I'm an obsessive scrap saver. I always think I'm going to make second quilts from the fabric left over from big quilts. Here is a little doll quilt I made from tiny scraps left from my Pumpkin Hill quilt that I finished last fall.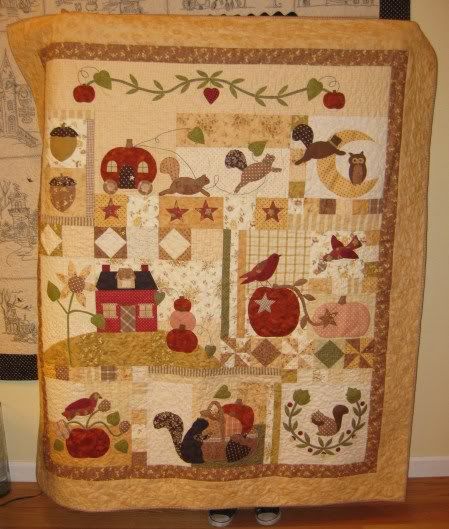 I have nothing left but tiny tiny scraps now so I threw the last of them away. I guess I have now squeezed everything I can out of this fabric!
What have you finished up this week? Link up below and let us congratulate you!
And don't forget, starting on Monday, I'm hosting an Author Party! Stop by each day and meet a new author. Each day that you leave a comment or a question you're entered to win the $50 Amazon.com gift card.