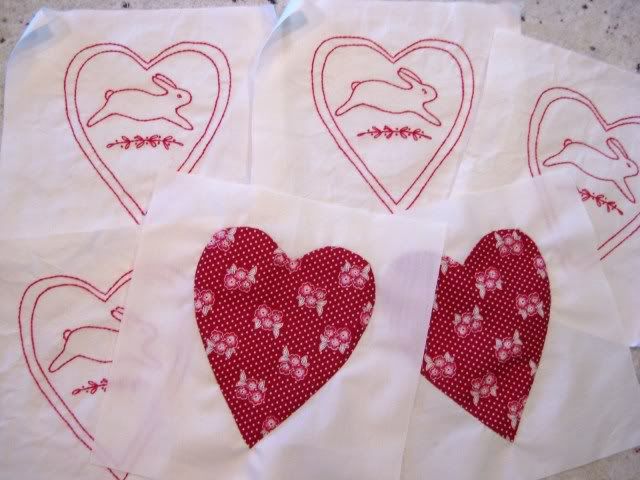 I'm cheating this week since I don't have this quilt finished yet, but I do have the embroidery blocks and some of the applique blocks done. It's been hectic around here with the start of school! I'm looking forward to a few more quiet hours to put my feet up and stitch, or reacquaint myself with my sewing machine.
I hope you've been productive! Read any books? Killed any spiders? It all counts. And remember, if you're not visiting some of the great entries here, you're missing some great projects. I love all the creative energy I see in these links.
Link up and show us what you've been up to. Please link back to my blog, and feel free to grab the button from the sidebar.