This week I finished up another Christmas ornament.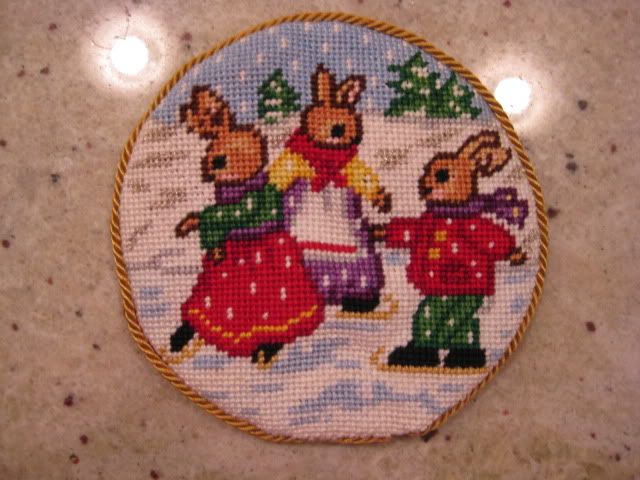 This is another design by Wee Needle. I had a stack of canvases ready to be worked up but this must have been the last one! I'm never without a little needlepoint project so I'm going online after I post this to refill my stash. It's not that I have nothing else to work on - I just like to have all my different types of crafts available so I can pick up whatever suits my mood and concentration level.
In case you think it's too early to start thinking of Christmas, I can tell you that my kids are going to Nutcracker auditions this Saturday. Wish them luck!
Click on the tab above if you haven't participated in Finished for Friday before. Remember to leave a comment and visit the other participants. Have a great weekend!