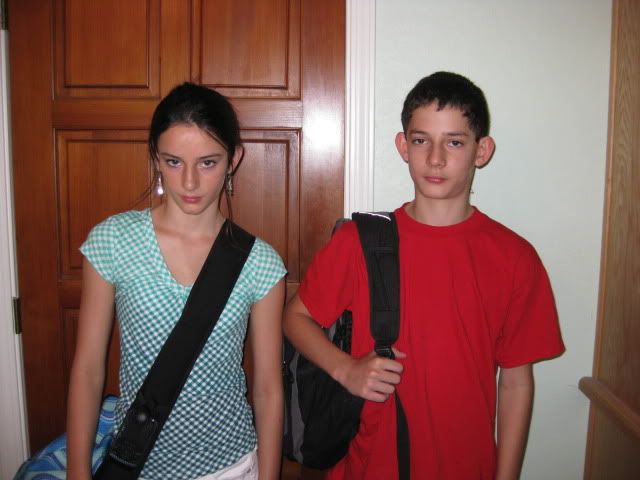 It's the first day of school! See how thrilled my little darlings are? Drama Girl started high school last week and declined to join in today's picture.
What will I do? In about five minutes I'm going out to get myself a latte. Then I'm going to sit and drink it quietly in a quiet house. Then I'm going to tidy up the place and admire it while it stays clean for a few sweet hours. I'm going to turn on the radio to the station
I
like, and maybe, just maybe, eat that last bit of ice cream after lunch. Because I can.
Wordful Wednesday is hosted by Angie at
Seven Clown Circus
.