I think this is my new favorite craft; doing cross stitch and beading on perforated paper. At first I thought it was odd, using paper instead of fabric, but once I found out that this is what the Victorians used to do, I decided it's cool.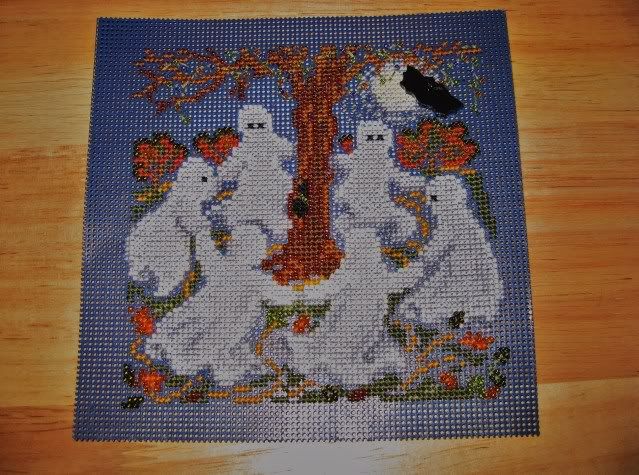 Although when I went out to find a frame today I couldn't find one exactly the right size so I'm going to order one that I know will fit.
I'm happy to have another project done
before
the holiday it's intended for.
What have you been up to this week? Join in and please leave a comment. Be sure to visit the other participants as well. If you'd like a button, you can grab one from my sidebar.