This is the needlework shop from a series of Christmas village buildings available from
Mill Hill
. I had so much fun making this. I might need to make a few more of the buildings. They certainly take up less space and cost less than the big ceramic village I have. Do you have a Christmas village?
I just put the frame over it for the picture, I need to put it all together - I do see the object under the frame in the lower left. Didn't notice it when I took the picture.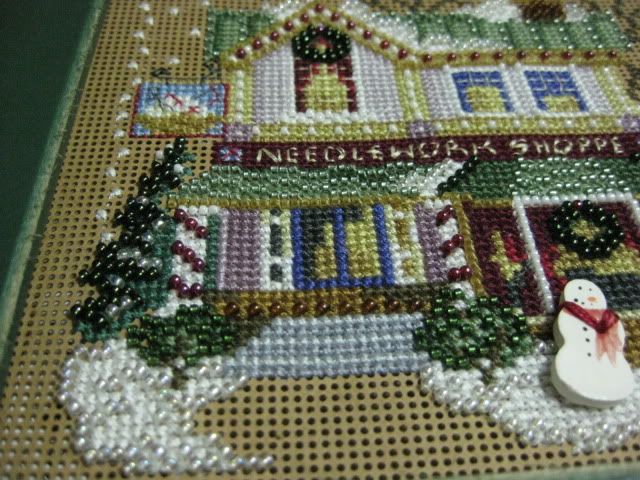 This gives an idea of the hundreds of beads that went into it. A bit time-consuming!
What have you been up to this week? I hope you've checked things off your list. Come and share so we can all cheer you on.