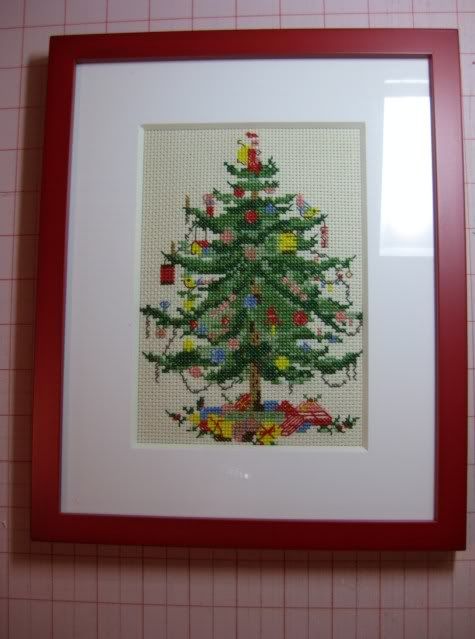 I finished this cross stitch piece
quite a while ago and have been looking for the perfect round frame ever since. This is the same pattern as my Spode Christmas plates, so my brain was stuck on a round frame, or even a good oval one. Do they not make them any more? I've had no luck.
But I did find this pretty red frame. Even though the mat cuts off a stitch on each side and the bottom, I'm going to use it because it's cheerful and Christmassy.
So glad to finally check this off my to-do list, even if I had to compromise with my vision.
What have you finished up this week? Link up and show us. Be sure to leave a comment and visit some of the other participants. Thanks so much!