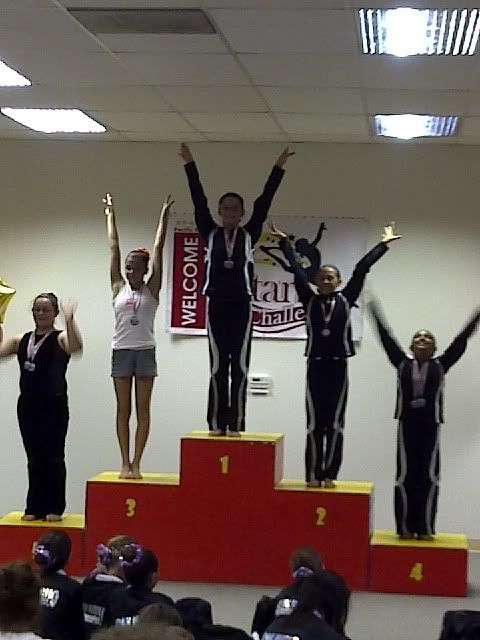 I know it's late on Monday, but I was waiting for some final results before putting this together.
It's amazing to be a parent. To watch your kids set goals, try new things, dream big. This week it seems like lots of dreams are coming true around here. I'm just sitting back and soaking it up and smiling. Counting our blessings on fingers and toes.
Wasabi Girl had another great gymnastics meet this weekend, with first place in both bars and balance beam. If she keeps this up, she's going to have a really great season.
Both Wasabi Girl (on the saxophone) and Jungle Boy (on the trumpet) auditioned for their school's jazz band. Both got in.
Drama Girl auditioned for the Improv team at her high school, and got in to that as well.
Jungle Boy and Drama Girl auditioned for the local professional production of The Nutcracker. Both got parts, and Jungle Boy will be Fritz again this year. All new and more complex choreography though, so it will be a great challenge for him.
Apparently I won the audition for "mom who wants to drive around the most and drop kids off." That's okay. They're worth it.
And before you start worrying that they're overextended, believe me when I say that in my house, school always comes first, and downtime and laughter come second. Everything else is a distant third. Well, except maybe cleaning the catbox. That's right up there at the top.
Makes My Monday is hosted by Cheryl at
Twinfatuation
, who is never as late at posting things as I am.