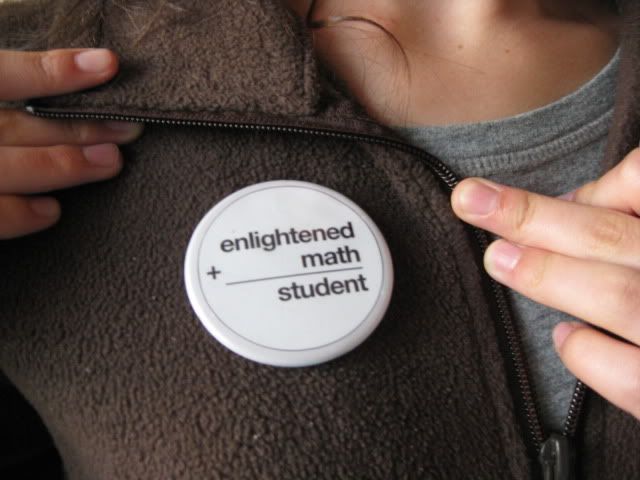 Both of my twins have been awarded these buttons at school for solving particularly gnarly math problems. If they wear these buttons on test days, and get 100% on the math test, they get extra credit. Interesting approach. Is it really the best students who need extra credit? I think if I were a teacher, I would devise a way to reward credit to students who struggle valiantly.
Nevertheless, I'm incredibly proud of my kids for earning these. I'd be interested in hearing your take on it.
Makes My Monday is hosted by Cheryl at
Twinfatuation
.