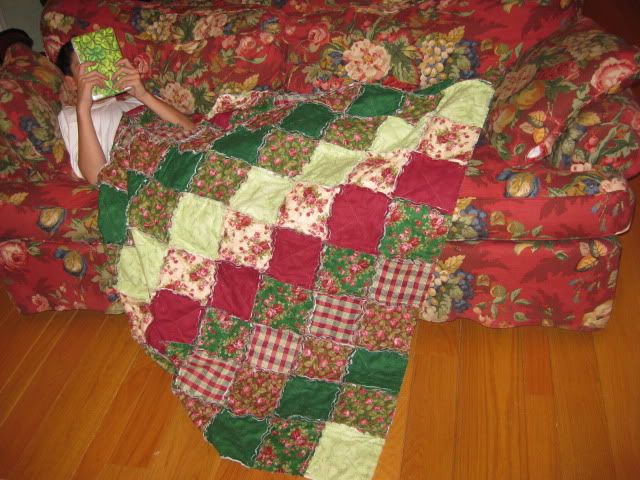 Just finished another cozy flannel quilt. The seams are all clipped and ready to be washed and fluffed in a dryer. Not my dryer though. I just had the vent cleaners out here and they pulled out a big bucket full of lint. Nice. I need to stop washing my flannel quilts at home.
I made this quilt to go with the colors of our red couch, but everyone in the family is teasing me that it's Christmassy. That wasn't really my intention.
The model in the picture is Jungle Boy, who always has his nose in a Kindle book these days. Today he's reading "Three Cups of Tea" for school. I think that's a pretty cool book to be teaching in seventh grade.
Link up and show us what you've been up to this week. I love to visit! You are all so creative. If this is your first time participating, please read the guidelines in the tab above.