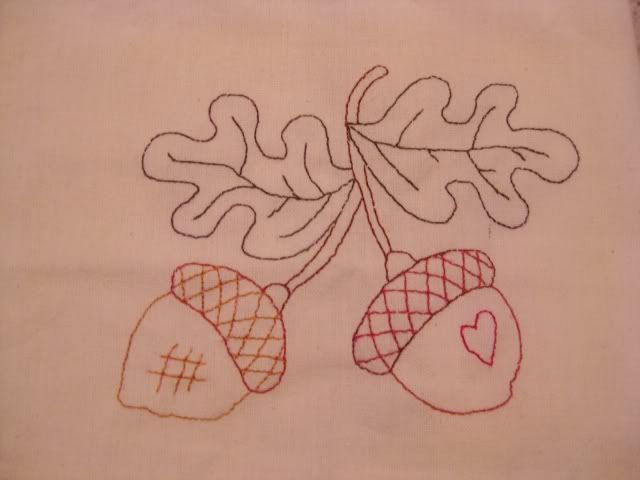 I've been working on some bigger projects, but wanted to share something finished this week so here's another tea towel I embroidered. I used the colors indicated in the pattern but I'm not convinced they're my first choice. I think I'm going to use this motif to make some gifts, but change the colors a little.
I tried a new tool - a marking pen that evaporates and disappears in 48 hours. Of course that meant I got around to actually stitching these at about hour 47. I ended up going back over some of the lines with the pen to make them darker. I can just see myself doing this - retracing over and over because I get more ambitious about projects than I have time to do them.
What have you been up to this week? Link up and let us see! Thanks for joining in!