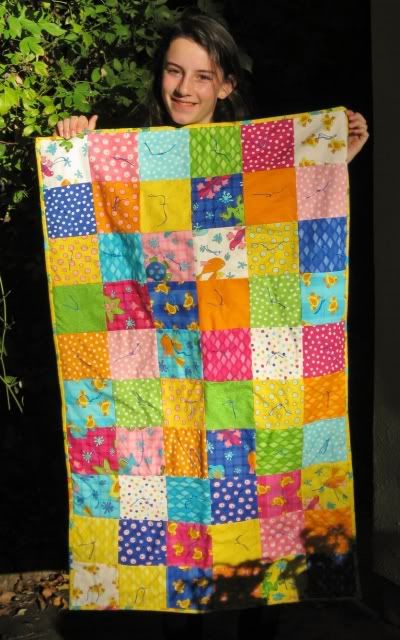 How cute is this? It's Wasabi Girl's first quilt. She picked out the fabrics and pieced it all together. I helped a little bit with the binding. She tied this one, but next time I'll teach her how to do some simple quilting.
She also picked out some fabrics for a little tote bag.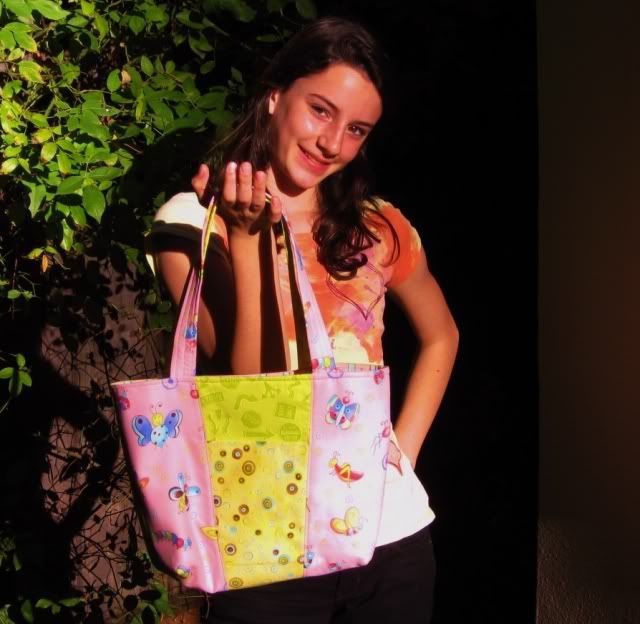 Not sure if you can see all the cute colors. It's really sweet and girly. I think I need to make one of these for myself now.
What have you been up to this week? Link up, leave a comment, and visit the other participants. Thanks for joining in!