I've been wanting to try this technique for a long time. Here is my mini-quilt made in the "Cathedral Windows" pattern.

It turned out to be fun, but somewhat time consuming to prep the blocks. (Do you see the 9 blocks?) As I worked on it though, I was daydreaming about doing a huge multicolored king-sized quilt like this. I'm insane that way.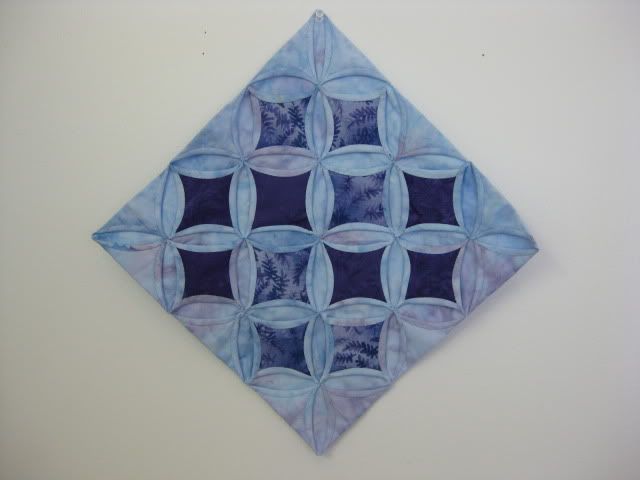 I just have a few more blocks to go in my "Rabbits Prefer Chocolate" quilt. Here again, as I was stitching I was thinking how fun it would be to have a big king-size applique quilt. I wonder if there's medication for this kind of delusion? I am the slowest appliquer on the planet.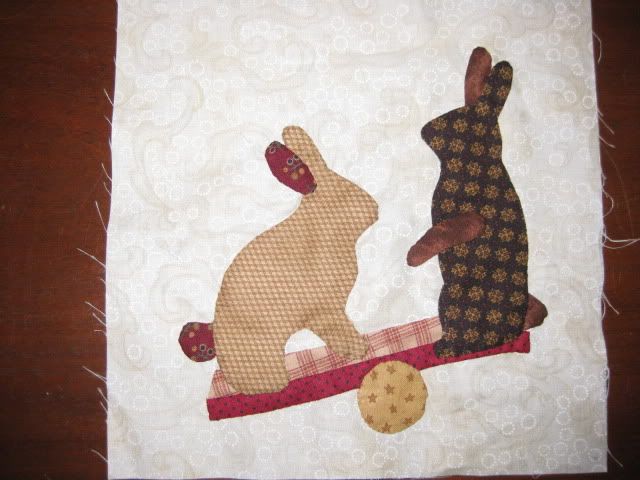 What have you been up to this week? Sign in, leave a comment, and be sure to visit the other participants. Reading about people's projects is like reading through my favorite DIY magazine, only better because they're real people really getting things done.