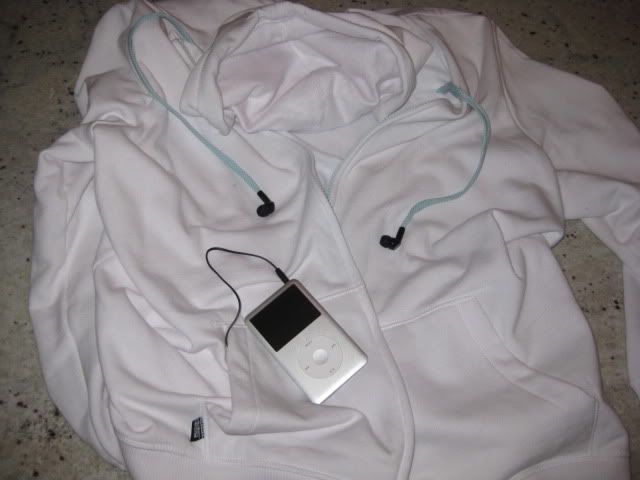 I came late to the ipod party. I've always had a lot of cds and I never saw the need for an ipod until another blogger pointed out that it was a great way to archive an entire collection. Now that I have one, I don't know how I ever lived without it.
But I've never been a huge fan of those little earbuds. I tend to put my ipod into a speaker dock.
Look what I found while waiting for a daughter to try on clothes. A "techno hoodie." For some reason I find this infinitely more appealing than the omnipresent white cords that attach to everyone's ears. The ear buds are built into the strings of the hood, and the headphone jack is in the pocket.
Look out world. I'm going to be listening to Mahler while I do my grocery shopping. Because I'm cool like that.
To see more happy thoughts for Monday, visit Cheryl at
Twinfatuation
. Better still - play along and find something to smile about to start the week.