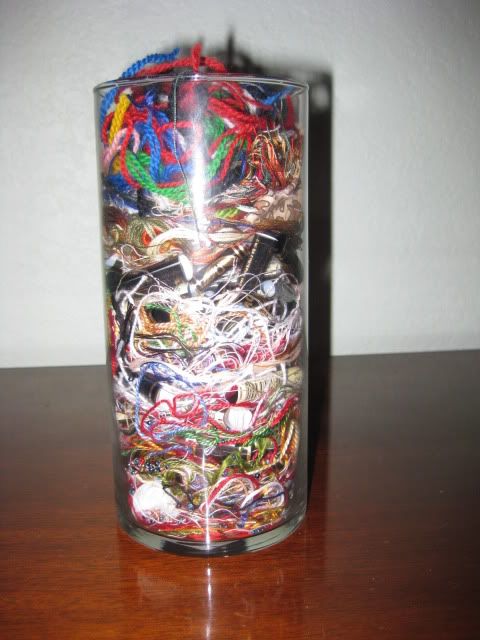 This is my 2010 jar of orts. An ort is the little scrap of thread left on the end of the needle when you finish stitching. It's a term that means "scrap". Also in my jar are extra little beads, bands from floss, and a lot of used dull needles.
It's so fun to look at the strata and think of all the projects I completed last year. That pile of scraps represents a
lot
of hours of work.
It's time to empty it out and start again. If you want to play along, sign up with
Daffycat
.