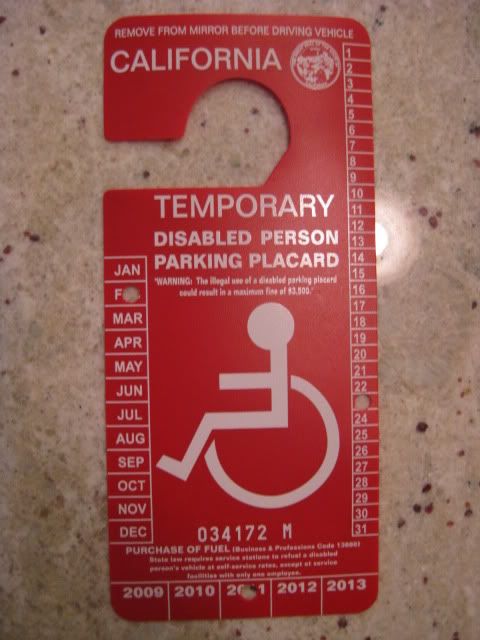 February 23, 2011. The final day I could use a parking placard. I haven't actually used it in weeks, but seeing it expire is like a graduation of sorts. I can walk now! Really really walk.
If you've missed the saga of my surgeries and time out, don't worry about it. Just celebrate with me. This is a big final milestone. I can't even pretend to be disabled any more to get a good spot at Starbucks.
Finished. Finished. Done. With all of it.
What have you finished up this week? Link up and let us see. Thanks for playing along and have a great weekend.