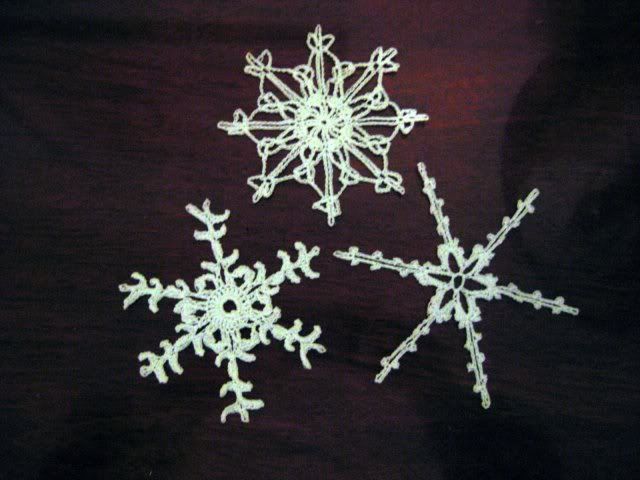 Sorry for the shadowy picture! Here are some more snowflakes. I'm enjoying making these between quilts and needlepoint projects. Sometimes my hands and brain just want to switch gears and do something different.
The top snowflake ended up with little pretzel shapes in the design. Can you see them? I don't think they're supposed to look like that. The one on the left has a little bit of curl in the tips. The only way to prevent that would have been to use about 100 pins to block it, and who's that picky? The one on the right is the one that my cat was modeling on the previous post.
I also read a couple of short books this week. One of the book challenges I'm joining this year asks us to read books that have been adapted to movies.
Beauty and the Beast
is really more of a short story, but I'm going to count it.
If you think you know the story, it's still fun to read the original version. I had my Kindle read it aloud while I was sewing.
There are actually two movies I have in mind that tie into this book. The first is the Disney version, and the second is "Beastly" which is coming out this year starring Vanessa Hudgens. Drama Girl is particularly excited about this movie, since
Beastly
is her favorite book. I have to read that one next!
I also read The Time Machine by H. G. Wells. One of those books I somehow missed in high school. Glad I got around to it. I haven't seen the movie yet. There seem to be several versions - have you seen it?
What have you been up to this week? Link up and show us! Thanks for joining in! I'm switching linky providers this week so let's see how this works. Thanks for your patience and let me know in the comments if you have problems.