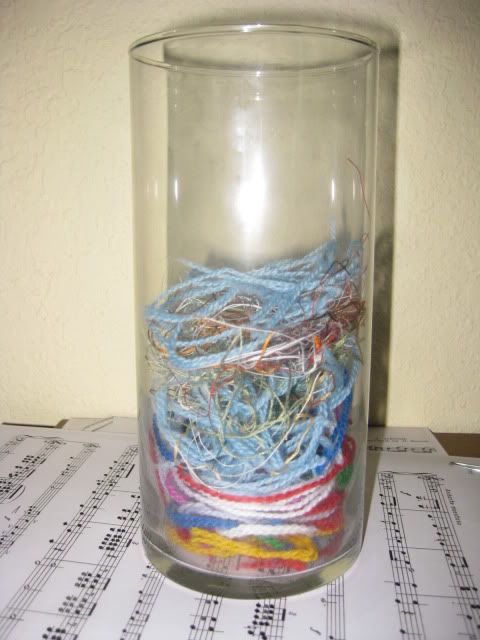 Here is my update for the TUSAL ("totally useless stitchalong) hosted by
Daffycat
. These are my orts for January. I think I'll do what others are doing and empty these into a bigger jar and use this one again for February.
Does this make me a hoarder? I confess I sometimes watch that show through Netflix and it's fascinating, maybe because I worked with people with mental illness. I just want to get them some help. And I really want them to throw out their junk.
At least I acknowledge my sewing clippings are useless. And I will throw them out. Drama Girl wanted to save the big collection from last year but she forgot about it and I tossed them. I think some people put them out in the spring for birds to use to build nests. That must make for some colorful nests.
Hope you're having a great weekend. It's not too late to link up to Finished for Friday!