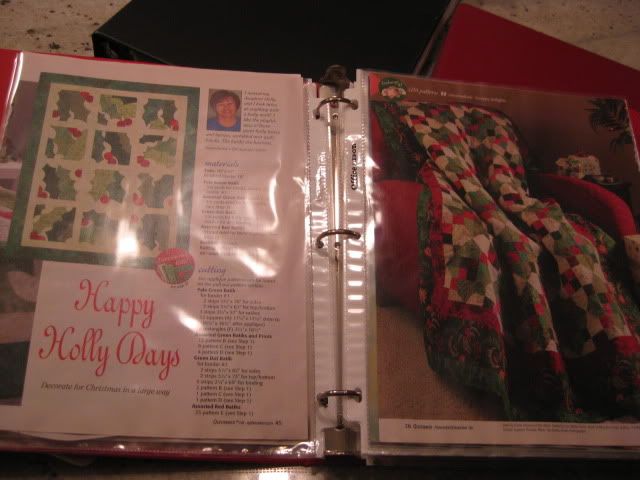 I've been quilting for quite a while now. Over the years, I have subscribed to several quilt magazines. Sometimes several at a time. They're one of my favorite things to find in the mail. I set aside time to flip through them and enjoy all the eye candy and fantasize about making all of those beautiful quilts.
You know what happens if you save magazines you love? Eventually they take over. I've always kept them neatly sorted in magazine holders, but even with that organization, I could never find or even remember what was in them.
So this week I spent days and days going through every single page, saving just the quilts that inspire me and recycling the rest of the magazines. I put the saved patterns in page protectors and put those in binders. I went from two overflowing shelves full of magazines to a couple of binders. Yippee!!
Now to tackle those National Geographics. I want to just pitch them completely but I'm getting some resistance from the kids. That shelf full of yellow is bugging me.
What have you been up to this week? Chime in with something you've finished. Feel free to borrow the button from my sidebar.