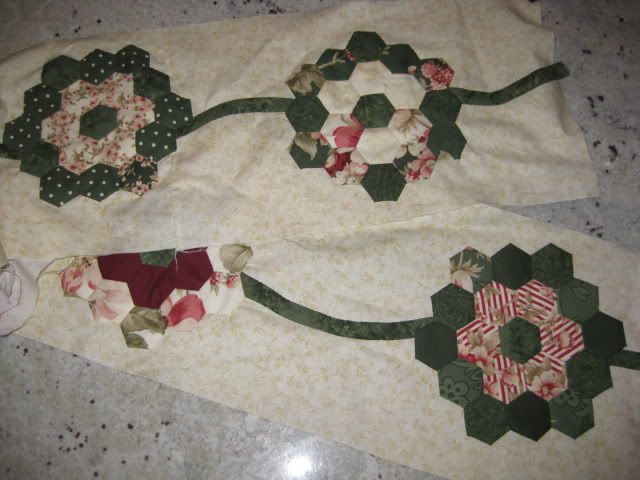 Today I'm appliqueing (is that how you spell that?) these hexagon flowers onto panels for a quilt. I thought I was making great progress until I realized I still have dozens of little leaves to attach too, so this will take me a while. I can't wait to finish this quilt. I really like the fabrics. The flowers were paper pieced from charm squares.
I got Jungle Boy all settled into his ballet camp this past weekend. More about that adventure tomorrow.
Right now it's raining here in beautiful Northern California. What the heck? At least it's a good excuse to sit and stitch.