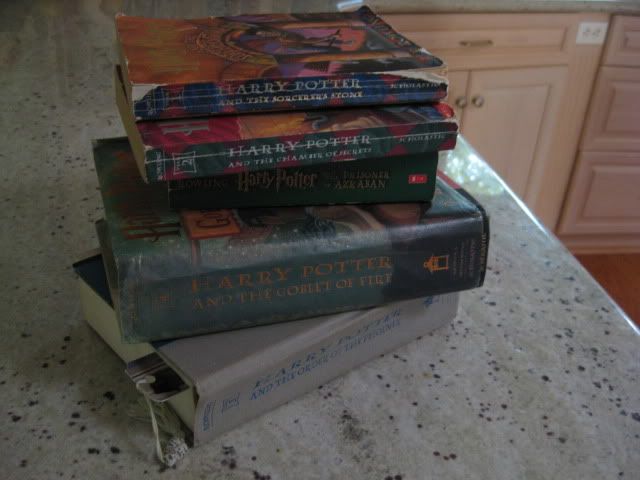 In anticipation of the final movie coming out next week (and the movie marathon we're attending) this week I've started re-reading all of the Harry Potter books. I've made it through the first 4 1/2 of the seven and with every page I remember why I love my Kindle so much.
The first copy of "The Sorcerer's Stone" that I found in the house was a big old hard cover. I read along until I got to the exciting part at the end - and the last 50 pages were missing. Argh! Our family has multiple copies of all of these books though so I was able to unearth a paperback copy.
My current book, "The Goblet of Fire" is over 800 pages and weighs a ton and I can only find a hard cover version. It's heavy! And even more annoying, it's broken: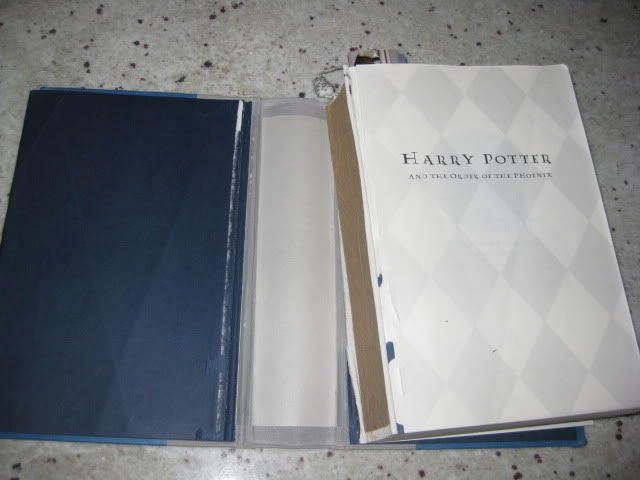 These books have seen a lot of wear and tear in our house. Thankfully, J. K. Rowling has finally consented to let her books be converted to ebooks. They will be available on her Pottermore.com website in October.
What have you been up to this week? Link up so I can congratulate you! Please also visit other participants.