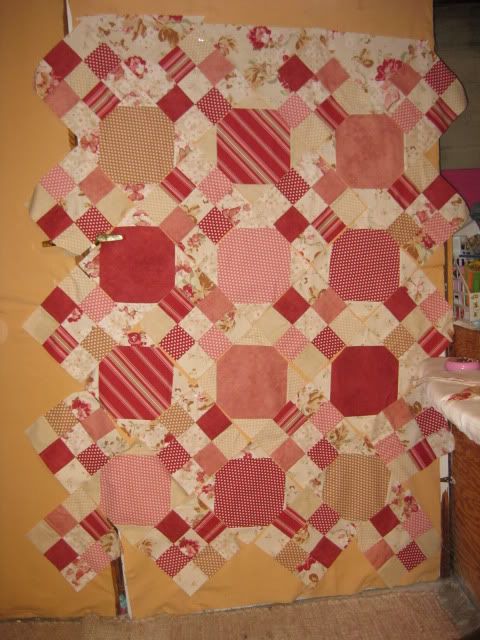 Weekend Woolies is the name of this pattern. The fabrics are all flannel and since this picture was taken I've already sewn about half of it together. You can see some of the floral setting triangles at the top. It's going to be very pink and girly.
I see a lot of bloggers posting for "Design Wall Wednesday" but I'm not sure who (if anybody) hosts it. If you know, please tell me so I can link up and give credit for the idea.
When I retrieved this photo from my camera I found a picture I didn't take. Someone else in the family borrowed the camera and shot this: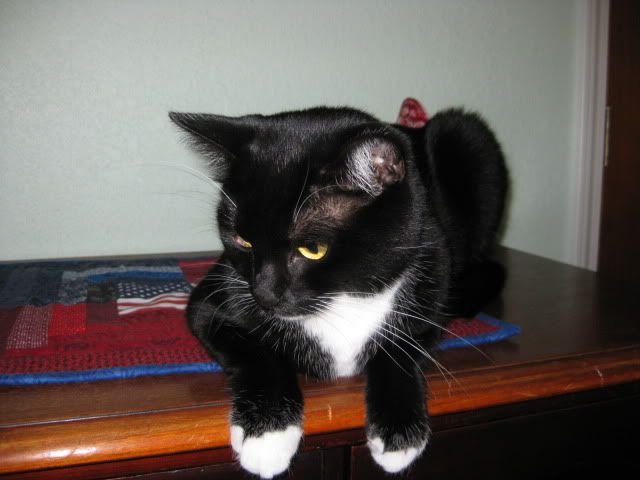 Little Hestia sitting up where she's not supposed to be, enjoying a patriotic quilt.