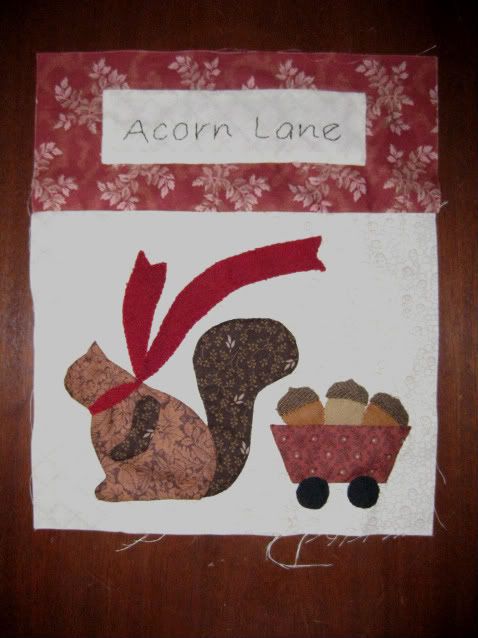 This is one of the blocks for Anne Sutton's block of the month "Henrietta Whiskers." The quilt has a lot of squirrels on it and this one seems to have eaten too many acorns already.
I still need to add a little embroidery and there will be small buttons in the center of the wheels. The acorns and scarf are felted wool. To see the free patterns, visit her blog
here
.
I'm on a roll with applique now. I'm enjoying it more as I'm getting better at it.
What have you been up to this week? Link up and show us your accomplishments. Have a great weekend!