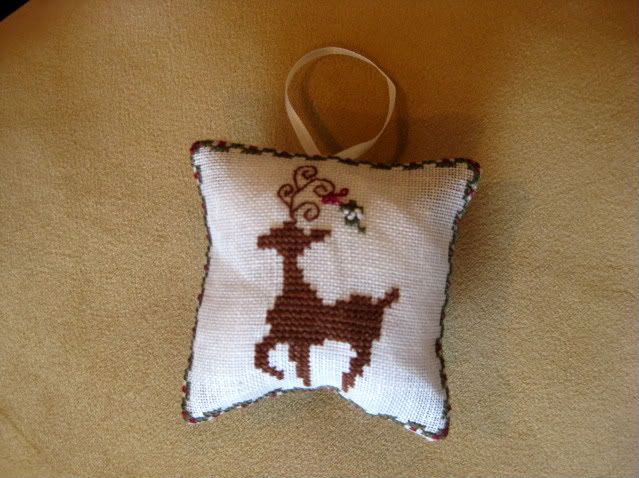 Here is the reindeer ornament on linen I was working on a few weeks ago. I need to flatten his little pillow out a bit.
I always have such grand plans that I'm going to finish an ornament a month and have a dozen to give away as Christmas gifts. I think this is only my first or second this year. Too many other distractions!
What have you been up to this week? Link up and let me ooh and ahh. You can find the code for this button on my sidebar.